A laptop has to do everything you want. It needs to be portable, light, beautiful, powerful, functional and affordable. Luckily, there are many amazing options that fulfil all or most of those, which depends on your needs. Below you will find some of our picks for best window laptops available on the market today.
Dell XPS 13
Dell XPS 13 has an amazing look which blends a metallic exterior with white woven fibreglass interiors. Its design is premium and also inviting. This is the kind of new toy you will be itching to show off to people. The super thing InfinityEdge bezel is one of the highlights of the design of this device. The cost starts at £760. The Dell XPS 13 is beautiful, functional and making the complete footprint of the system which is lighter and smaller.
We looked at the XPS 15 a couple of years ago as well, and absolutely fell in love with it!
HP ENVY X360
You can simplify your tasks with this 15.6-inch convertible laptop. Its full HD touchscreen will let you navigate the spontaneous windows interface, and its 16GB of RAM and Intel Core i7 processor ensures demanding programs works perfectly without stress. This HP ENVY X360 convertible laptop has 1TB hard drive for storing videos, documents, music and photos.
HP Spectre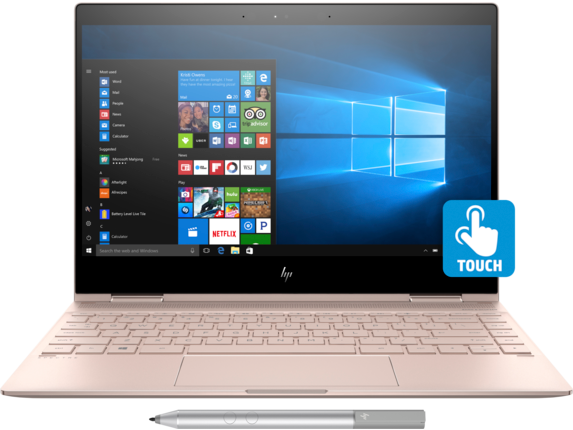 Not far behind is the super sexy HP Spectre. It features everything from an i7 processor to a seriously thin design.
Asus ZenBook UX330UA
The Zen Book is not as powerful as the Dell XPZ 13 and does not imitate Dell's thin bezels. But, it is a powerful machine which is worthy of the best laptops list. Its value is also incredible. The base model is priced at £570 on Amazon. It comprises of 8GB of RAM, a 256 GB SSD and 8th generation Intel Core I5 processor. That's twice the storage and memory of the Dell XPS 13. This laptop also has a better battery life than what you will find in the features of its competitors.
Alienware 17 R5
If you want a laptop that offers the best gaming performance, then Alienware 17 R5 is definitely for you. Among the first laptops to features a six-core Intel Core i9 processor, the Alienware 17 R5 also a 32GB of RAM with Nvidia GTX 1080 graphics card.  With a monster processor and GTX 1080 graphics card, the Alienware 17 made all works easier and will simplify your tasks. This amazing laptop cost £1,150+. The design is exceptional and this is what makes it distinct from other laptops that are available on the market. But, it still works as excellent as ever. The Alienware 17 R5 offers pure performance, and this is the machine that offers the value you are searching for.
Acer Swift 7
This has to be one of our favourite laptops. Small, thin, light, sexy, and comes with an awesome price. Power? You got it! Battery life. Yes! Solid state hard drive? Of course! You can read more about it here.