More often than not, professionals with demanding careers, or even students preparing for exams, claim to have very little time left over for themselves. You hear it time and time again… "I would have done it, but I didn't have time."
It's true that outrageous workloads and high-velocity careers leave us with less time than we hope for relaxation, or to plug away at our own projects. If you're anything like me, you just want to sleep at the end of a long day. It's tough to get beyond the exhaustion. Yet watching TV until bedtime is hardly the most rewarding way to spend your free time.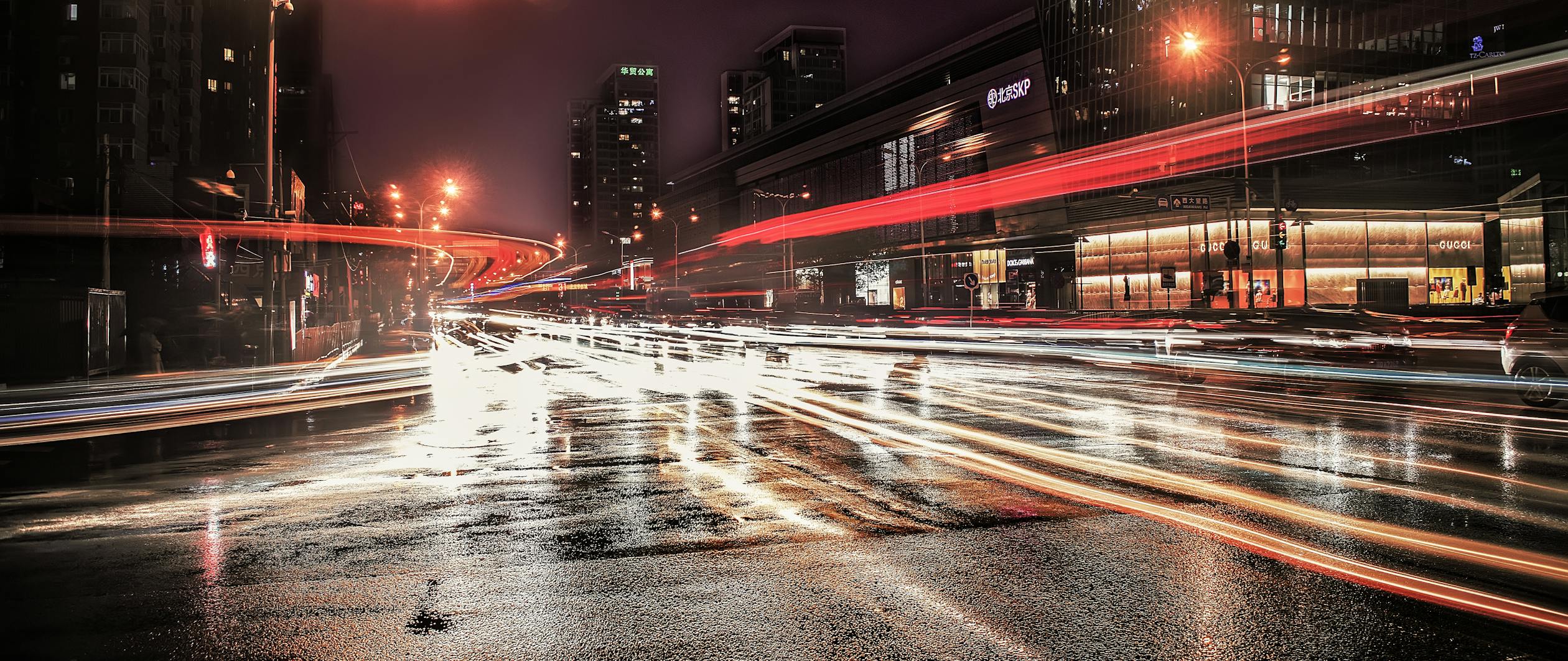 Caption: Life moves too fast – it's important to unwind after work!
Dividing Time Between Rest and Productivity
It's crucial to wind down at the end of a hard day's work. Rest is not about being lazy, it's about reducing stress so that you can feel happy and ready for a whole new day tomorrow. That's why not all of your activities after work should be productive.
The amount of time you have spare will depend on the number of hours you work, as well as the responsibilities you have outside of work. If you get home at 6 pm, you don't have to do much other than eat, and if you usually go to bed around 11 pm, then you have 4 – 5 hours spare. Put time aside for chores and finishing up bits of work, and you are left with your total.
Let's say you end up with 3 hours that you can spend however you want. You may want to spend this time with loved ones, use it for your projects, or spend it relaxing. It's up to you to divide this time in whichever way you see fit but, for the best results, stress reduction should be a key aim. Stress is a killer. Literally. Continued stress can lead to health problems such as heart disease, and mental health issues such as depression and anxiety.
Activities For Relaxing and Unwinding

Public Domain
Caption: Exercise reduces stress and improves physical and mental well being.
You might already know the kind of activities that you enjoy to help you rest and unwind. In that case, it's just about letting go of work and giving yourself time.
Work can consume our minds even after it is finished. What I would suggest is to completely finish all loose ends, and then shut down your work email and don't look at it again until the morning. Switch off devices, and you switch off the focus. Then, select activities that you can fit in with your spare time, such as:
Exercise – This is particularly important for those who work a sedentary job. Exercise is important for a healthy mind and body, but it also releases natural endorphins (feel-good chemicals) and reduces stress levels. It might seem counter-intuitive, but a brisk walk or jog after work can really help you to wind down.
Pampering – It's nice to take care of yourself, and a good pampering session after work is one way to let your body and mind know that it's time to switch off. Meditation is excellent for clearing the mind or, if you prefer, so is a bubble bath with a few candles. Listen to calming noises or use a meditation app for relaxation. If you've tried meditating and are struggling to clear your mind, you may benefit from connecting with licensed therapists, like the ones at BetterHelp.
Enjoyable Activities – Life can feel like a drag when it's all work and sleep. So, use at least some of your spare time for enjoyable activities. Watching films and TV is all good, but try to mix it up a bit with less mind-numbing pastimes. Blackjack is a slow and steady game, but it is still based partly on skill. There are many variations available, so once you have learned one you can move onto another. You could join local dance clubs, read books, listen to music, or do whatever makes you happy.
Creative Projects
I'm a big advocate (in my own life, at least) of having an ongoing project. It has to be of interest to you, and preferably unrelated to paid work. It could be a course to learn a new skill or a piece of land that you are cultivating to grow vegetables on. You could be building a go-kart for a loved one, or becoming an artisan baker. Having a creative project outside work is an awesome way to spend your spare time. It sure beats watching TV!